Our rooms
Your favorite place to dream
The most beautiful thing about our rooms and suites: They combine selected comforts with the feeling of nature. Warm colors and an elegant design create a cozy atmosphere that lets you find tranquility. Wood, leather, stone, loden -  the natural materials from the Salzburg region – make these elegant rooms into charming places of retreat. The icing on the cake: the view from the terrace or balcony. Forests, meadows, the Leogang Mountains, everything is within reach.


And because the love of detail is part of our philosophy, carefully selceted extras turn your room into a kingdom: discover the individual hiking recommendations in your backpack, start the day with our yoga tips or enjoy a delicious coffee or tea right in your room.
– Choose your room category –
Nature Double Room "Berglust"
"A dream home for rural minimalists."
Room size: 30 m²
High-quality box-spring beds for the best quality of sleep
Exquisite oakwook flooring
Minimalist alpine style
Gentle shades reflect the impressive Leogang Mountains
Color concept can vary from room to room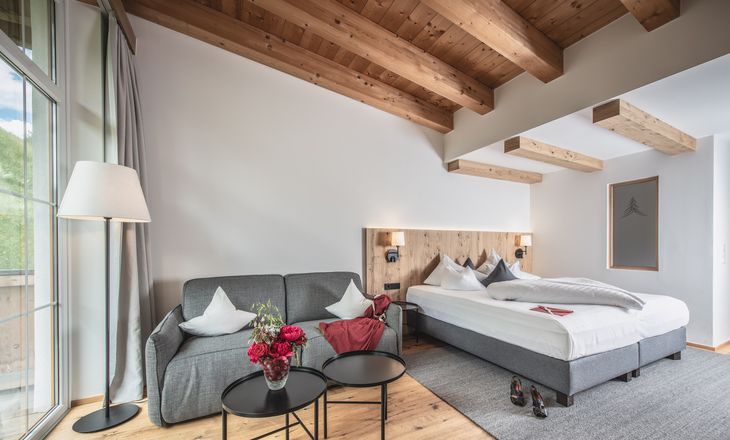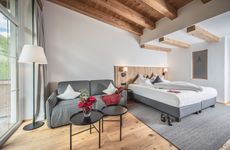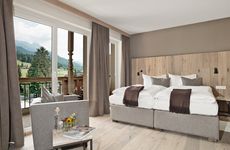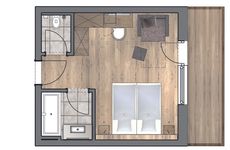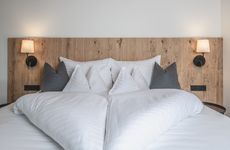 Nature Room "LandIdyll"
"Enjoy the idyllic country life."
Room size: 28 m²
Tranquil and peaceful rooms
Exquisite oakwood flooring
Minimalist alpine design
Small but fine bathroom
Special accessories make the room extraordinary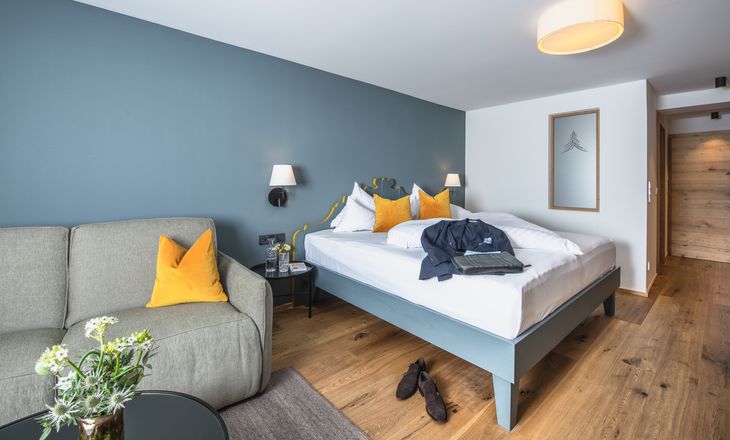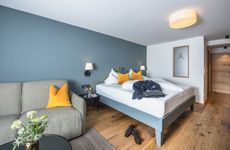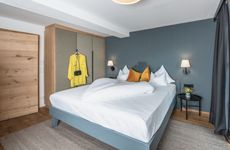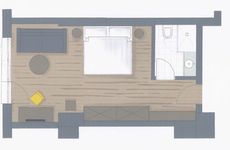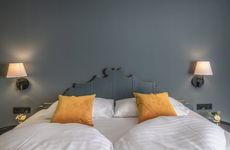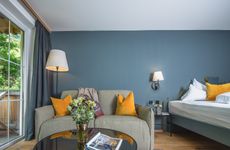 Nature Room "Kuschelzimmer"
"Treat yourself to a timeOUT"
Room size: 21 m²
Box-spring bed (120 x 200 cm)
Magnificent view of the Leogang Mountains
Furnished with attentention to details
Exquisite materials combined with state-of-the-art technology
High-quality oakwood flooring
Small but fine bathroom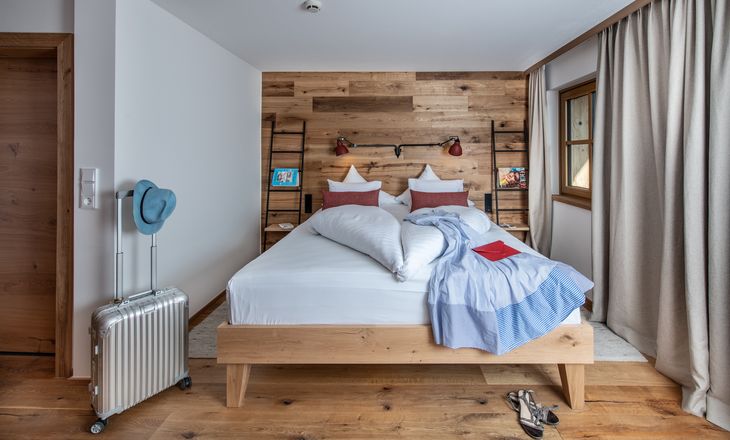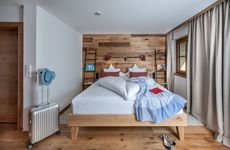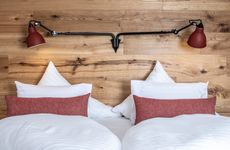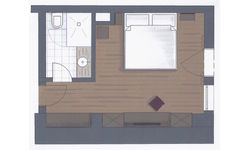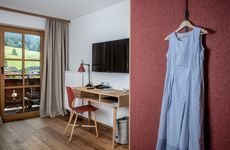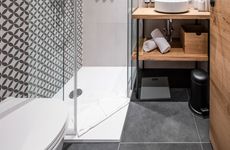 Nature Suite "Morgentau"
"Sleep like a king."
Room type: Suite
Room size: 42 m²
High-Quality boxs-pring beds
Finest oakwood flooring
Large bathroom
Exquisite materials in a modern alpine design
Locally sourced wood brings you closer to our region
Spacious living room with a comfortable loden couch
View of the Leogang Mountains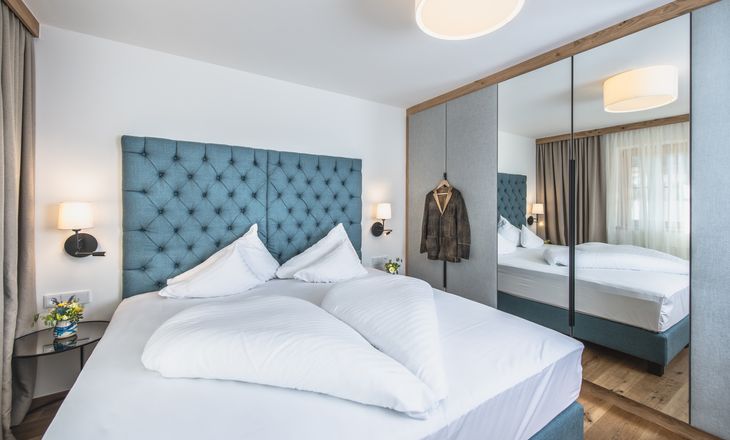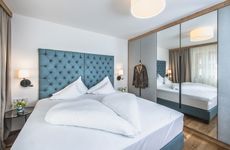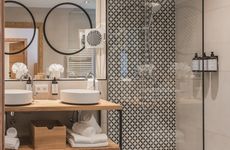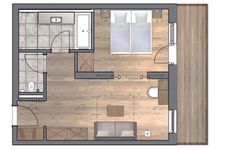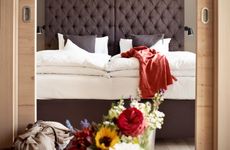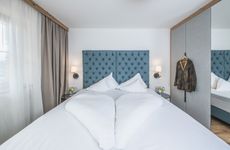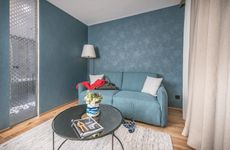 Nature Suite "Lebensquell"
"Arrive and marvel at the mountains."
Room type: Suite
Room size: 39 m²
Soothing box-spring beds
Natural, locally sourced materials
Exquisite oakwood flooring
Spacious bathroom with a view tot eh bedroom
Rural modern style combined with a view of the surrounding nature
A place to regenerate and recharge your batteries
Color concept can vary from room to room.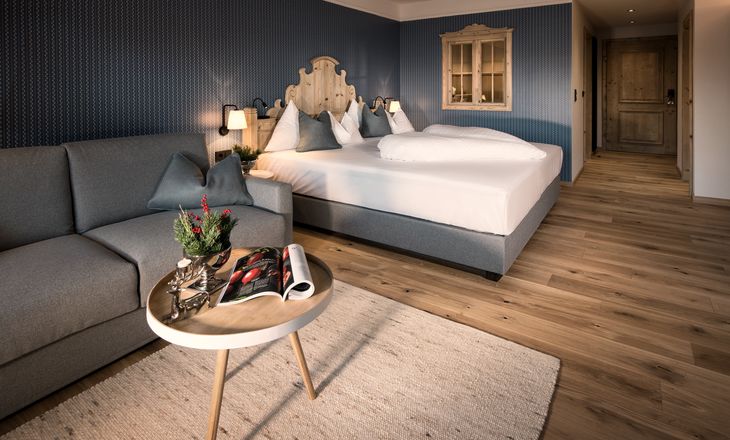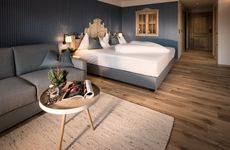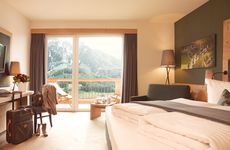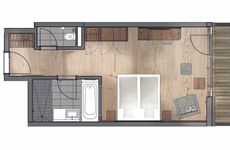 Nature Suite "Heimatgefühl"
"Home away from home"
Room size: 60 m²
Sunny and bright family suite
High-quality leather in combination with loden from Salzburg
Cozy and stylish living and sleeping areas
Cozy atmosphere
High-quality box-spring beds
Exquisite oakwook flooring
Cozy living room in peaceful green tones
Comfy children's room with bund beds
Second bathroom for the children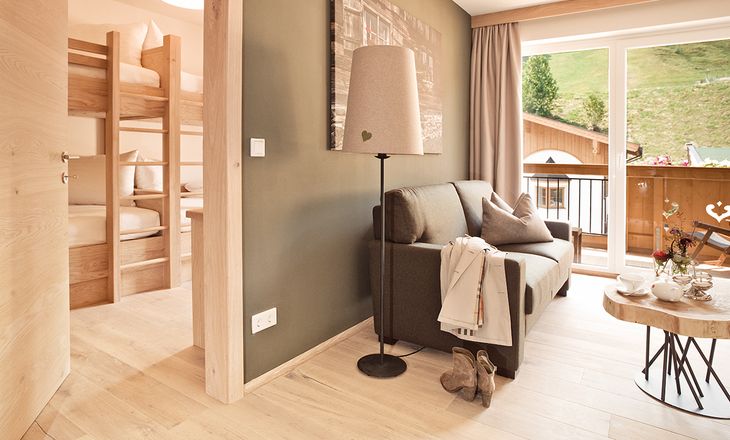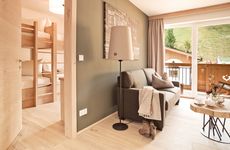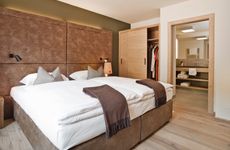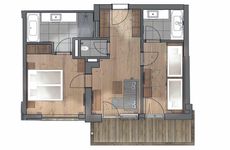 Family Room "Schwalbennest"
"Cuddle in the family nest."
Room size: 35 m²
Separate children's room with bunk bed
Rural, familiar and with a fine sense for soft tones 
Exquisite oakwood flooring
High quality furnishings ensure harmonious days
Color concept may vary from room to room
Limited view due to the location of the room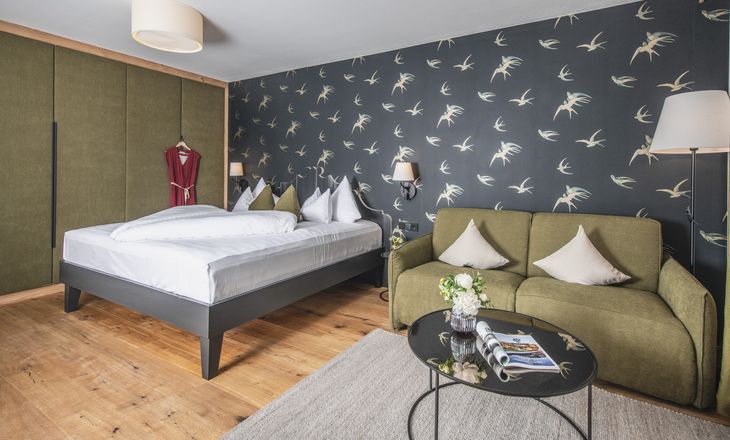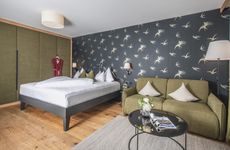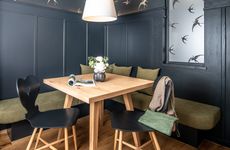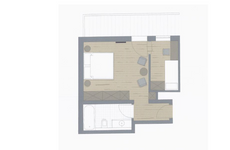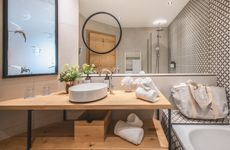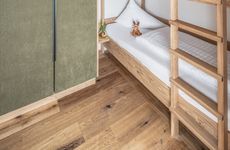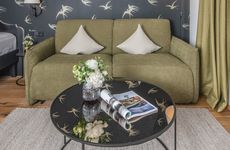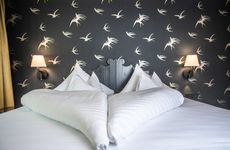 Nature Suite "Bergbalance"
"Close to the mountains."  
Room size: 52 m²
Comfortable box-spring beds
Separate children's room with bunk bed and single bed
Exquisite oakwood flooring
Large dining table
A soothing and cozy atmosphere
Furnished with soft loden and warm colors
Color concept may vary from room to room.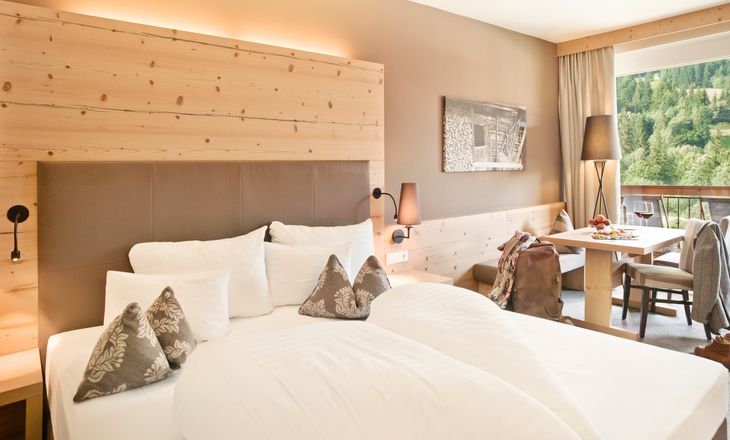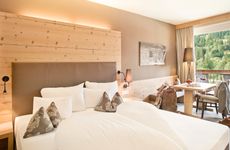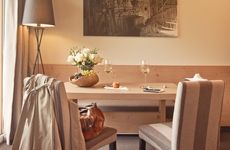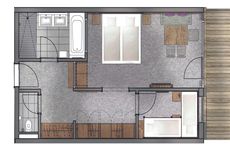 Nature Suite "Glück"
"Perfect family happiness."
Room size: 50 m²
Comfortable and stylish living and sleeping areas
Separate children's room with 2 bunk beds
Country- and family-style furnishings
A warm atmosphere to feel good in
Exquisite oakwood flooring
Traditional blue-print wallpaper
Some have a private jetty to the organic bathing lake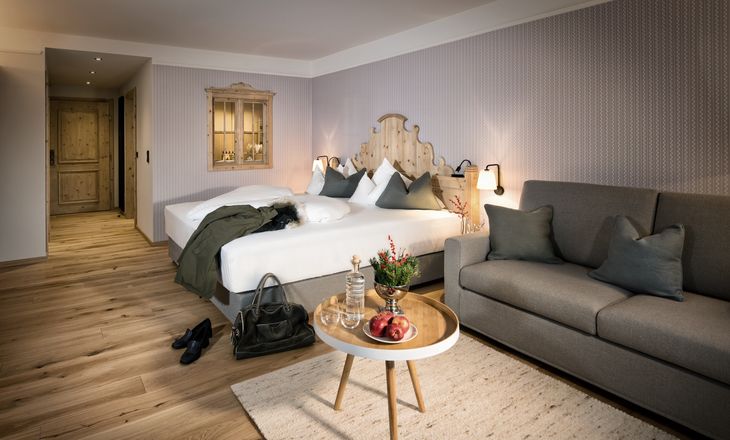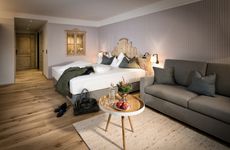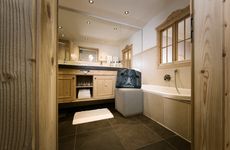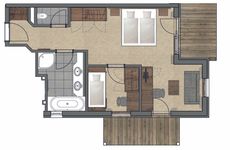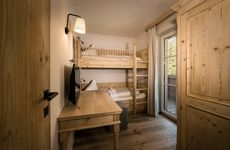 Luxury Chalet Suite "Landleben"
"Country life in its most exclusive form"
Room type: Luxury Chalet Suite "Landleben"
Room size: 145 m²
2 Master bedrooms
Cozy living room
Open fireplace
Regionally sourced materials such as loden and old wood
High-quality oakwood flooring
Rooftop terrace with private sauna
Large, comfortable dining table
Well-stocked bar
Heavenly view of the mountain landscape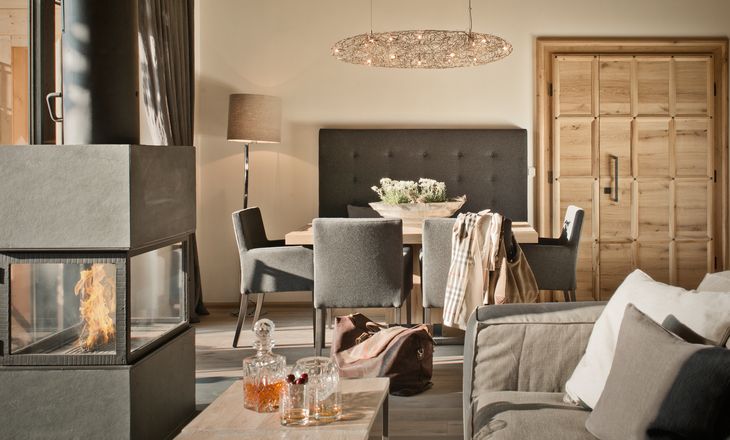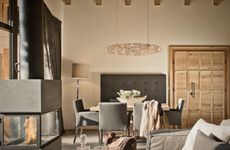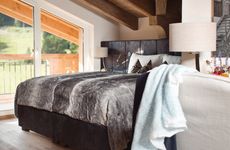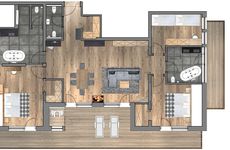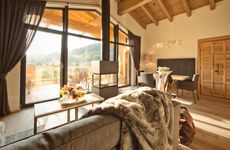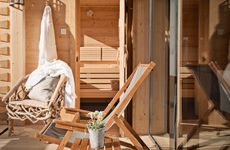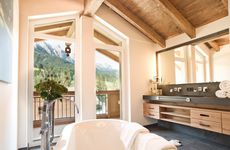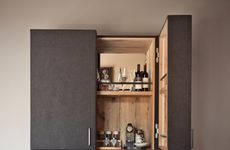 Cancellation protection
If the cancellation insurance of 3 Euro per person and night is not excluded when you make your reservation, this will be added automatically and therefore the in-house regulations apply. If you do not make use of the cancellation insurance, the Austrian Hotel & Contract Conditions apply.

Prices & visitor's tax
All prices are in EURO including VAT, plus €2.00 visitor's tax per person, including half board and all other inclusive services..
In the event of errors in the price information, we reserve the right to make an adjustment and refer to the current price lists.