Redeem code
Use your giftcodes or vouchers here.

We currently accept the following codes: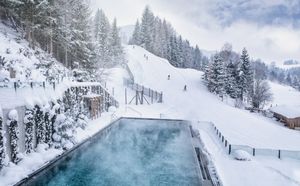 BEST-PRICE GUARANTEE
We guarantee that you will always receive the best available price for an online booking.
Arrival date selection
Select arrival date
Select your departure date
Select departure date
Selected travel period
Selected travel period
Please select your arrival date.
Forsthofgut special offer
Take advantage of our special deals from Sunday to Thursday. Select your arrival day and see the available departure days in the calendar.
Discounted arrival day as part of the special offer. Not valid for holiday periods
Choose your room category